Prayer Items for Feb. 2021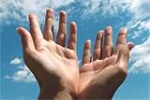 Pray for the Pandemic:
Pray for patients who are struggling to stay alive. Give medical staff wisdom and love to provide patients with the most effective treatment so that they will recover quickly and completely.

Pray for wisdom and strategies to save lives with the fastest and most effective distribution and vaccination. At this juncture of life and death, awaken people's hearts to protect themselves and others by obeying social distancing and wearing masks.

Give strength to the exhausted medical staff, who makes sacrifices every day to save lives. Protect the essential workers who risk their health to provide us with food and daily necessities.

Pray for the Country:
Pray for President Biden and Vice-President Kamala, may God grant them a heart of acting justly, loving mercy and walking humbly with God. They may return to the constitution, act and rule according to the laws, being an example to the entire nation!

May God raise up His people to lead a reformation movement of anti-violence, seeking realities, seeking truth, seeking justice, and returning to God!

On behalf of America, confess and repent for sins of 7 mountains of society: Media, Government, Education, Economy, Religion, Family and Arts. Ask God to forgive those sins, so His judgement toward America will be reduced substantially.

Pray for Revival:
God bless the Church with Revival; Christians are filled with the Holy Spirit and their lives are renewed and empowered to testify for the Lord as well as accomplish Christ's Great Commission.
God call the Church to pray fervently in unity for Spiritual Revival, seek His presence and guidance, experience His grace and power, and give glory to His holy name.
God enable the Church to be united in Christ; Christians serve together in unity to be a godly influence in America, so the Kingdom of God will be on earth as it is in Heaven
Winners of RTGPM Essay Contest have been selected. Below are theire articles:
Book: America, Return to God (Second Edition)
"Return to me, and I will return to you, says the Lord Almighty." – Malachi 3:7
Edited by Thomas Wang

CONTENT
- Preface
- Introduction
- The Neo-Pagan Drift
- 12 PrincipIes that Are Leading our Country to Ruin
- Banning Prayer in Public Schools Has Led to America's Demise